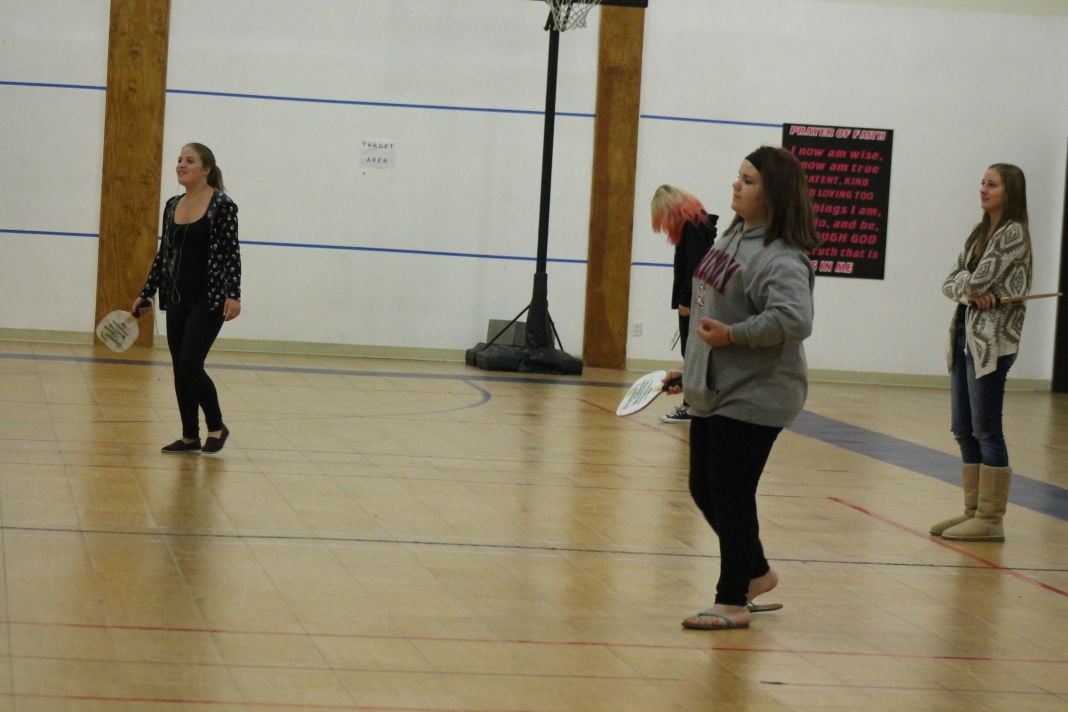 Posted On: 2015-11-10 11:14 AM
From HavasuNews.com...
By CHRISTINA CALLOWAY TODAY'S NEWS-HERALD
After spending hours in front of a computer screen, Tristen Newcome said there's no better way to get the blood pumping again than to chase around a pickleball.
The Sequoia Choice Charter School student enjoys releasing his pent-up energy on the courts and looks forward to the physical activity as part of his school day.
"It's really fun," Newcome said. "It's way more intense than it seems."
Newcome is one of 45 students who attend the Sequoia Choice Havasu Academic Center. Sequoia Choice is a distance learning-based secondary school that allows students to learn from home or at one of the learning centers, such as the one in Havasu.
Havasu's learning center, which is housed on the Stonebridge Christian Fellowship Center's campus, has been able to develop a unique relationship with the pickleball community through its location. The school is directly connected to the Ark Center's pickleball courts.
Sequoia Choice Site Director Patty Hauchrog said her students developed an interest in the growing racquet sport, which combines elements of tennis and badminton, after they watch players.
Hauchrog said she partnered with local Pickleball Ambassador Tim Weaver so her students can have some physical activity but Hauchrog said her students gained so much more.
"With us being an online program, this gets them up and away from the screen for a while," Hauchrog said. "One of our goals is to build a sense of community. Bringing the students here makes them closer. It also gives them an incentive to get their work done so they can participate."
In the five years Sequoia has been in Havasu, Hauchrog said she's seeing a growing sense of unity with the students who come to learn at the center.
Weaver said he's enjoyed working with the students and has integrated them into his beginner classes.
He believes the game teaches sportsmanship and gives the students something to work on other than their academics. Weaver also plans to hold a tournament for the students soon.
Amber Plumb said it's her first year playing pickleball and the sport has become addictive.
"I have a lot of fun and I'm really a competitive person," the 11th grade student said. "I've gained more focus and I like getting off the computer and getting active with everybody."
Photos: